YOUR ENGINEERING OFFICE
FOR MECHANICAL DESIGN
As a mechanical engineering design office, we work on cost-efficient solutions and designs in mechanical engineering. With our wide range of services and many years of experience, we develop customized and cost-effective mechanical engineering solutions. We are one of the leading design offices in the field of mechanical engineering, design and development of components in special machine construction throughout Germany and Europe.
Qualified employees, technical competence, sound expertise and professional CAD software (SolidWorks) ensure efficient processing and smooth implementation of your projects.
From the idea to the construction, including project management, we work in a solution-oriented and holistic way to meet your ideas and visions.
Our main business areas: Project management, planning, development, design, project realization, consulting
OUR SERVICES
Engineering services at first hand
Engineering
BOJKO Project Management is your reliable design office in mechanical engineering. We are there for you if you need support with design tasks in mechanical engineering due to capacity problems. We support you with new developments. We can also move your projects forward with modification and adjustment designs.
Some of our customers come from the packaging machinery industry, automotive suppliers or construction machinery. But our expertise has also been called upon in the high-tech sector and in the food industry. We are happy to act as a service provider for you throughout Germany, Austria or Switzerland. No matter whether your company is located in Munich, Berlin or Hamburg – you will also gain market advantages through our knowledge in mechanical engineering!
Project Management
We organize your projects in mechanical engineering to ensure that you, as a stakeholder, receive optimal results. A large part of project management is communication. That's why we coordinate the entire process for you between all project partners involved. Typical projects are new designs and their implementation – from paper into functional machines. Design, supplier management, procurement and the organization of logistics processes are the main focus. What do our customers particularly appreciate? That we can motivate project participants to extraordinary achievements with our negotiating skills!
Through years of experience and working with many companies, we know about the most common weak points. We take care of their resolution and thus guarantee a smooth running of your project. With BOJKO Project Management you profit from our know-how.
Our promise:
Only when you are satisfied with the result, our work is done.
You only pay for the actually worked hours.
Obtain reliability through calculable costs.
We are still there for you even after the project has been completed.
You will have an insight into the engineering designs at any time.
Easy teamwork – seamless integration of the supplied data.
Binding implementation of your specifications.

Mechanical engineering – a historical review
Mechanical engineering has a long tradition. The first functional machines were created as early as the Bronze Age, around 2,200 to 800 BC. At that time, simple machines were used for metal extraction and metalworking, as well as for weaving clothing. Of course, these cannot be compared with today's machines. With increasing industrialization, mechanical engineering became more and more important. Soon machines were needed to produce machinery. Today, these are planned and designed directly on the computer by engineers' offices for mechanical engineering, so that one can see whether and how they work even before they are built. An important factor here is a reliable design office.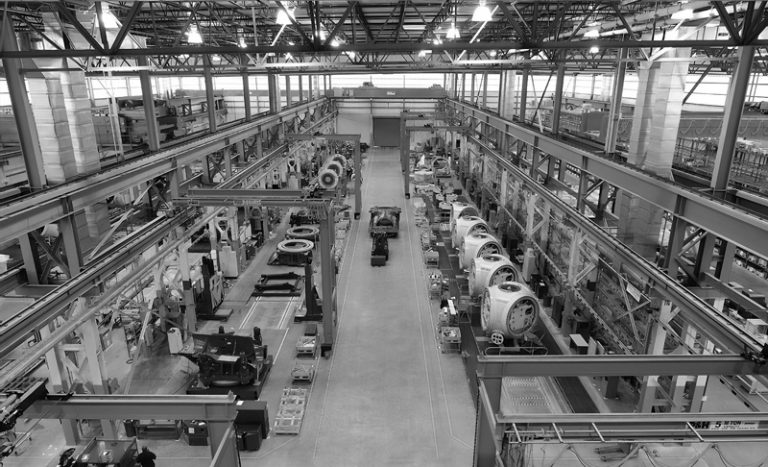 Professional mechanical engineering requires an engineering office, because: Not all machines are the same
A machine is a motion system with moving parts. The root of the word comes from the ancient Greek "mēchanḗ", which means tool or artificial device. Today, terms such as device, instrument, installation or even tool are associated with it.
A machine is thus an energy- and force-converting system that either provides mechanical energy (power machine) or absorbs mechanical energy, i.e. kinetic energy (working machine). Due to automation in the 20th century, computer programs are used in engineering design offices to simulate machines. In engineering technology today, a distinction is made between mechanical and abstract machines.
As a leading engineering and design office for mechanical engineering, we can solve these tasks for you:
Are you planning a mechanical engineering project and need a professional partner to assist you in design and development?
Then we look forward to getting to know you. BOJKO Project Management is your expert partner when it comes to mechanical engineering – from automated systems to handling technology, from special machine construction to exceptional automation technology, from assembly automation and sheet metal constructions to conveyor systems and packaging machines – we put our many years of experience at your disposal and contribute with our technical ideas for your success.
Feel free to contact us by phone +49 (0)831-61 05 52 55 or by e-mail and find out in a few minutes which advantages a fruitful cooperation can offer you.
REFERENCES "We benefit from the competent and reliable work, our requirements are fully met."
Robert Schwab, CEO
Schwab Maschinenbau Technik GmbH "Uncomplicated cooperation, professional realisation, punctual handover – that's how we imagine a partnership."
Frederik Walter, CEO
ALLMETRON GMBH "I especially like the fact that we can watch the progress of the project online. Tasks are completed "in time". I can highly recommend working with them."
Manfred Gruner, CEO
Mogema GmbH & Co.KG
WHY BOJKO?
As an engineering office, we merge technology & organization and combine our knowledge in machine design with project management.