Design
BOJKO is your reliable partner in design and project management in mechanical engineering. We are at your service when you have capacity problems and need support with design tasks. Patterns are a foreign word for us. Let us surprise you with our creative ideas! This will save you valuable time and enable you to meet your deadlines.

Machine design:
In this discipline of design, we take care of special machine construction, sheet metal designs, as well as of packaging industry, handling and conveyor technology.
Are you looking for the right partner for your machine design? Have you already developed ideas and would like us to design your plant completely up to production? Then BOJKO is the right partner for you. Our customers from special machine construction, packaging machines or handling technology appreciate our manufacturing documentation and functional proofs. We offer you the complete package of development, design and project management. Contact us and we will discuss your product!
Component design:
We design your plant components according to your requirements.
You need a complete assembly design with all manufacturing drawings and representations? Then we at BOJKO are also the right partner for you! Our designers will create the complete structure of this component of the entire plant for you. We take over the planning of the assembly for you and create the construction of the part, including all data sheets and individual part drawings. Contact us and tell us your specific requirements!
Single part design:
We deliver the flexible customized solution for your change requests within existing assemblies.
You already have the existing design of an assembly, but some details are still missing? Or you want to change individual components? Then we can help you! We at BOJKO are experts in single-part design and create custom-fit solutions tailored to your needs. We draw your individual parts, understand the interaction of the construction and thus guarantee the function of your component. Contact us and find a flexible solution together with us!
New design:
You need the right new machine for your project? Creativity, experience and high cost awareness make us your ideal partner for design.
We at BOJKO are your reliable service provider from design to production. Our engineers and technicians develop your idea and plan your mechanical engineering project together with you. From design and draft to calculation, operation and optimization – your new construction is in the best hands with us. It goes without saying that we always keep an eye on the costs and your budget for you. Contact us and we will find the right solution for you!
Alternative design:
You need a machine that allows multiple options in operation? We have the right suggestions for it.
Whether bottom-up or top-down approach – we design different variants of your new machine or series for you. Using our design tools such as SolidWorks, our engineers define the product configurators in such a way that you can directly adopt and further process them. You will receive a variant design tailored to your needs. Contact us and let us surprise you with our creative ideas!
Preparation of parts lists:
All components of an assembly are clearly listed in a parts list. We fully implement your requirements for the structure of parts lists.
Do you value identical processes for the creation of parts lists? Then BOJKO's technicians will be happy to help you. Whether quantity bill of material, structured bill of material or modular bill of material – depending on the desired product, we adhere exactly to your requirements. Let us discuss how we can implement your requirements!
Modification and adaptation design:
Using our ideas, your machine will be perfectly adapted to the new requirements.
 Automation technology: Work processes are mapped by machines. In the process, open and closed-loop control systems ensure the desired results.
Sheet metal designs: Protective enclosures, housings or machine frames – we are your partner for sheet metal constructions. You need sheet metal assemblies tailored to your production conditions? Talk to us.
Manifacturing machinery: You have your product, we provide the solution: Design of machines for manufacturing and processing products.
Line Planning:
We accompany you until you decide which machines you need for your entire production process.
Software: We create your designs with the professional design and development solutions from SolidWorks.
Development: If the solution process for a technical problem has to mature first, you will find an innovative idea provider in us.
Assembly automation: If components are produced in large quantities, machines take over the assembly. We design customized assembly automation for you to ensure trouble-free continuous operation.
Development projects:
Are you ready to embark on something completely new? We support you in your project and turn your ideas into practical solutions.
Creating layouts: For efficient production, all your machines must be perfectly aligned. We thoroughly consider the possible variants and relieve you with a convincing overall concept.
Drawing derivation: We supply complete 2-D drawings with the correct dimensions for your production. On request also direct integration into your database.
PROJECT MANAGEMENT
BOJKO Project Management can act as an external project manager for you if you wish.

Your project success depends on the close coordination of the different internal departments of your company. And of course, consultations with suppliers or customers are often necessary. We are happy to take over these tasks from you.
Through years of experience and cooperation with many companies, we know about the most common weak points. We take care of their elimination and therefore guarantee a smooth flow of your project. Thus, you benefit from a faster project execution and the innovative impulses from outside.
Planning, development and design in mechanical engineering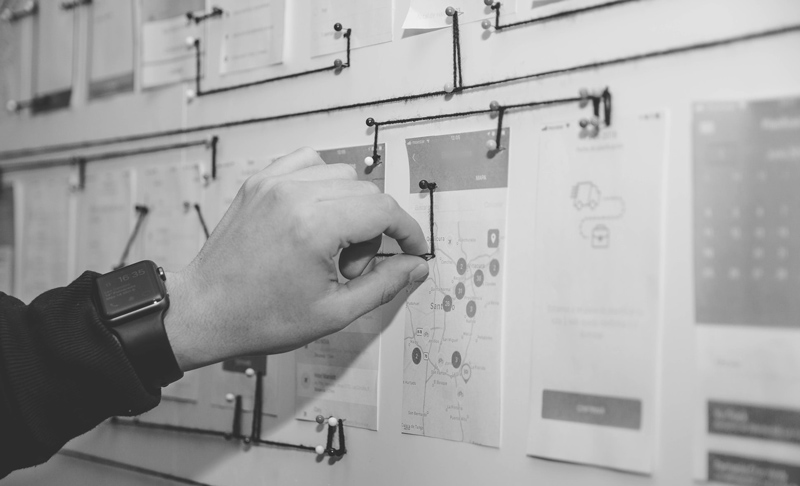 WHY BOJKO?
As a service provider, we combine technology & organization. In this way, we combine our knowledge in design and project management around the CE declaration of conformity and marking.